Yozakura-san Chi no Dai Sakusen
Started by
Negative Syndicate
,
Aug 26 2019 03:56 PM
Posted 26 August 2019 - 03:56 PM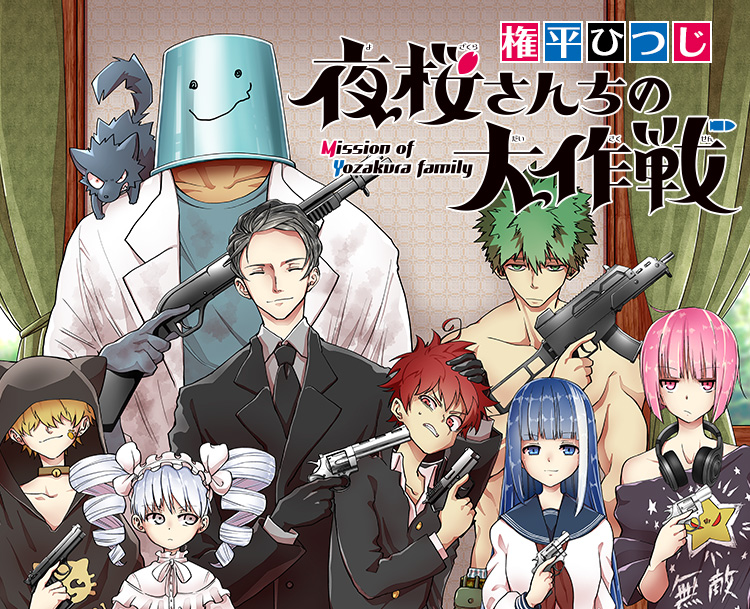 Yozakura-san Chi no Dai Sakusen
Genre: Romance, Comedy, Action, Shounen
Author: Gondaira Hitsuji
Serialization: Weekly Shounen Jump
Publisher: Shueisha
Tokoya and Shin like this
---
Posted 27 August 2019 - 02:12 AM
Interesting there is another spy and family series by Jump after the success of Spy x Family. Although this one feels a lot more traditional. With a teenage male lead and a bizarre family full of spies. First chapter was pretty fun. A lot more drama in this one than comedy or gags, so that differentiates it too from SxF. The lead feels like he is headstrong and confident and won't shy away from the difficult situations the family creates, which is nice as well. Interesting to see how this one goes.
---
Posted 29 August 2019 - 10:31 PM
I enjoyed this a lot....Kinda reminded me of this anime called Arcana Famiglia
Nothing will stand in our way.....I will finish what you started....I will fulfill our destiny!
#Kylo Ren #ForceAwakens
---
---
0 user(s) are reading this topic
0 members, 0 guests, 0 anonymous users