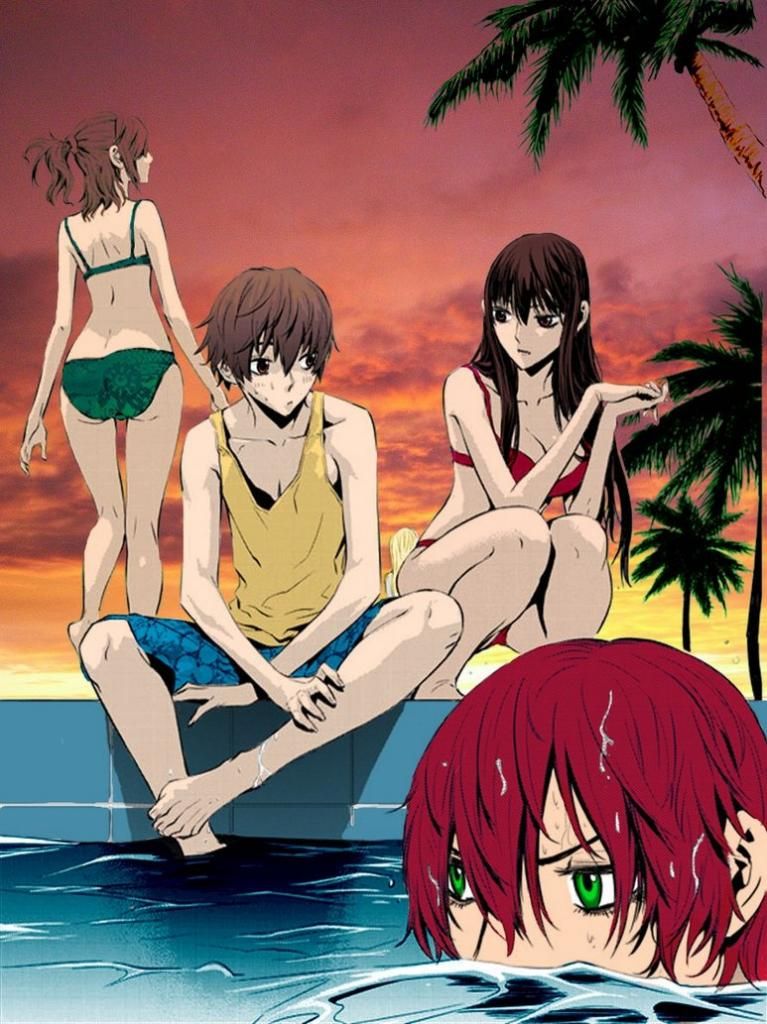 I could do with a harem ending. But honestly, the only plausible women I see Shioon with at the end of the series is So-Sul (when she finally has her powers). She is the only one in power level-potential wise to end up with the eventual strongest Shioon. Jin-he is fodder and Sera has room for improvement. But Once So-Sul is back in the picture, she'll be leagues ahead of the other love interests.

 

I'm still rooting for Sera though.
And out of nowhere, during the end of the series, Shioon marries Sae He.
God no anyone but Sea-He. Honestly, I'd rather see Shioon marry random female character #8 than Sea-He.

 

Besides, Sera is the only one for Shioon. Of the *ahem* four love interests he has, Sera's the only one who matches or exceeds him in brains. And when it comes down to it, Shioon really isn't interested in being all powerful or the like. Jinie for as cute as she can be is to hot tempered, Sea-He is to flaky/out of focus and So-Sul still has the body of a 12ish year old.
Whoa! So-Sul!! You must be out of your mind! He treats her like his little sister. And did you just call my sweet Jun-he fodder? Look I know that Sera is a badass (even though she has been rarely shown fighting) but Jin-he happens to be Jae-Kyu's granddaughter. It would make perfect sense that he be with her so as to permanently ensure he is a member of Sun-Woo.
Well in terms of Sun Woo power it's So-Sul >>> Jin-He. For some reason everyone is speculating once So-Sul awakens her true power, she will no longer have the body of a 10 year old and will hot shot into a full on babe.
Actually once she awakens her true power she'll likely become a villain. Did you see how indifferent she was to all that killing last time we saw her? Creepy.
 
Doesn't Ji-gun have some sort of health issue to where he can't fight at his full potential for very long or else he'll have a heart attack and die, or something? I'm just being facetious about the heart attack but you get the point. Or am I remembering that wrong? 
 

I don't think so. His brother as well as his top adviser are SUC. I don't think it's that hard for them to rig So-chun's phone. His brother actually took it away from him and smashed it in his face once. 
 

I don't think SUC would ever need to get a hold of So-chun. For what? What would they tell him? As for the Apple Store and the "driver" underling, they only apparently needed to keep So-chun out of the loop for a limited period of time. By now SUC no longer needs to have So-chun's phone blocked. Whatever was going to happen has already happened. And So-chun would have fared no better against Goom than Kang did.
Edited by RamenRenegade, 12 April 2014 - 07:50 PM.