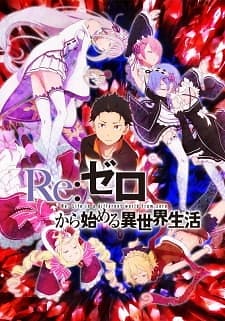 Plot Summary
Suddenly, high school student Subaru Natsuki has been summoned to another world on the way back from the convenience store. With the biggest crisis of his life being summoned to another world, and with no sign of the one who summoned him, things become even worse when he is attacked. But when he is saved by a mysterious, silver-haired girl with a fairy cat, Subaru cooperates with her to return the favor.
Spoiler
The rest of this is a big spoiler so I say watch the episode first before looking at this
Genre
: Fantasy, Drama, Psychological
Studio
: White Fox
Staff
:
http://myanimelist.n...atsu/characters
Episode 1A and 1B
https://kissanime.to...Isekai-Seikatsu
http://www.nyaa.se/?...view&tid=799741
http://www.nyaa.se/?...view&tid=799748
If you couldn't tell by now, the first episode is an hour long and LN readers all agreed that it was adapted near to perfectly
Spoiler
My thoughts on Episode 1
Edited by Tokoya, 04 April 2016 - 09:08 PM.